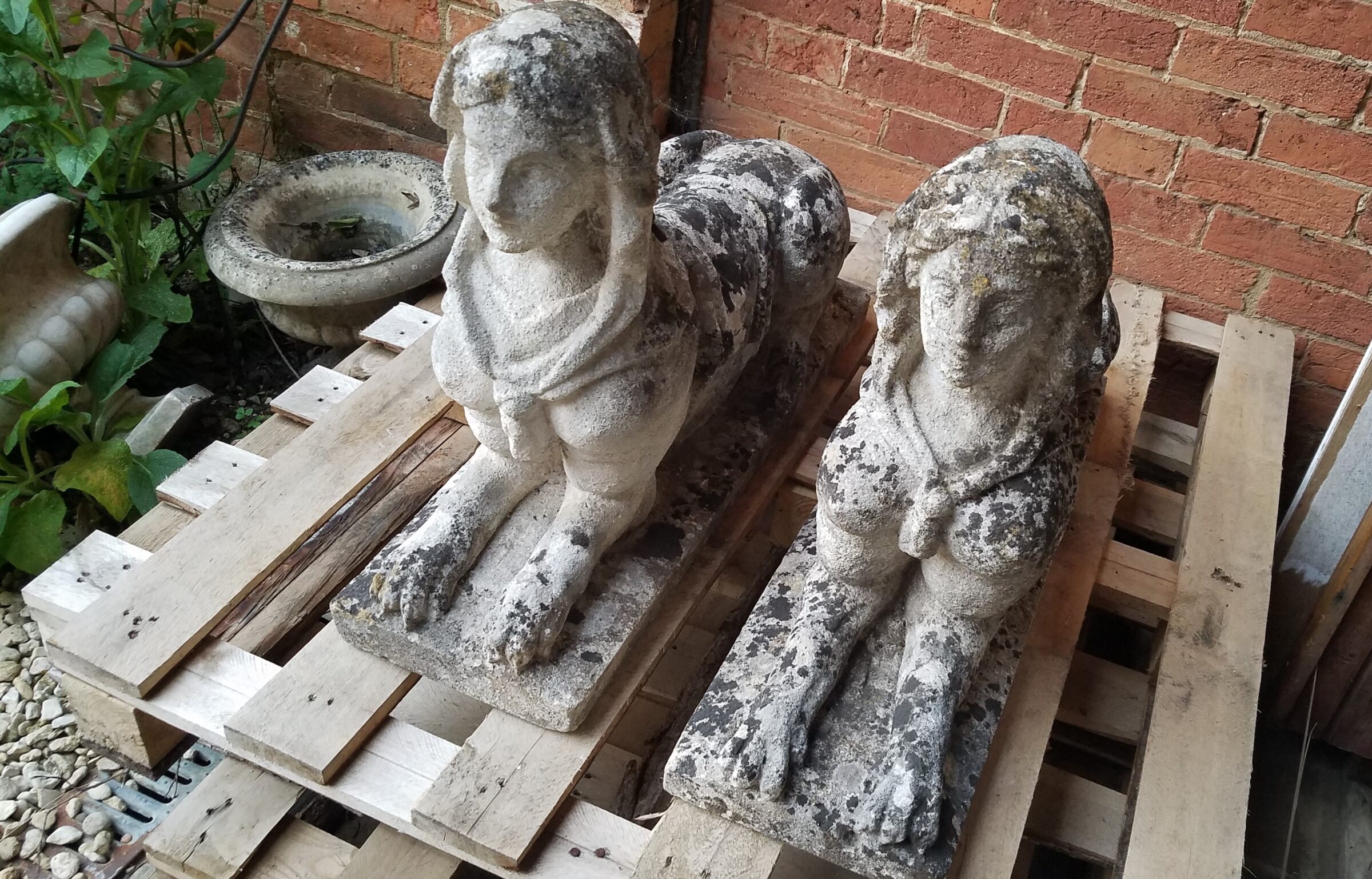 Our Garden Collection
Passionate about making the most of our outdoor living spaces and gardens, we offer a wide variety of classical styled antique as well as later pieces. Garden urns, fine sculpture, well-worn troughs and pots, and architectural items of a scale to naturally blend in your garden, conservatory, or outdoor dining area. Things that will continue to delight the eye for years to come and in any weather!
---
A selection of Garden Objects
Looking for something else?
We are consistently updating our sales catalogue so if you are looking for anything in particular please get in touch to see if we can help. Or pop into our store…
More About Our Collection
---
Unveiling History Through Layers of Paint

As I stepped into this room, my eyes instinctively scanned its walls. As one whose professional life was rooted in […]

The Art of the Frame

Frames were made for show and designed to enhance the colours of the painting as well as the room and it's surroundings.

New Beginnings

We have a new showroom! A hugely welcome opportunity to display many of the items featured on our website as well as items we've yet to post.