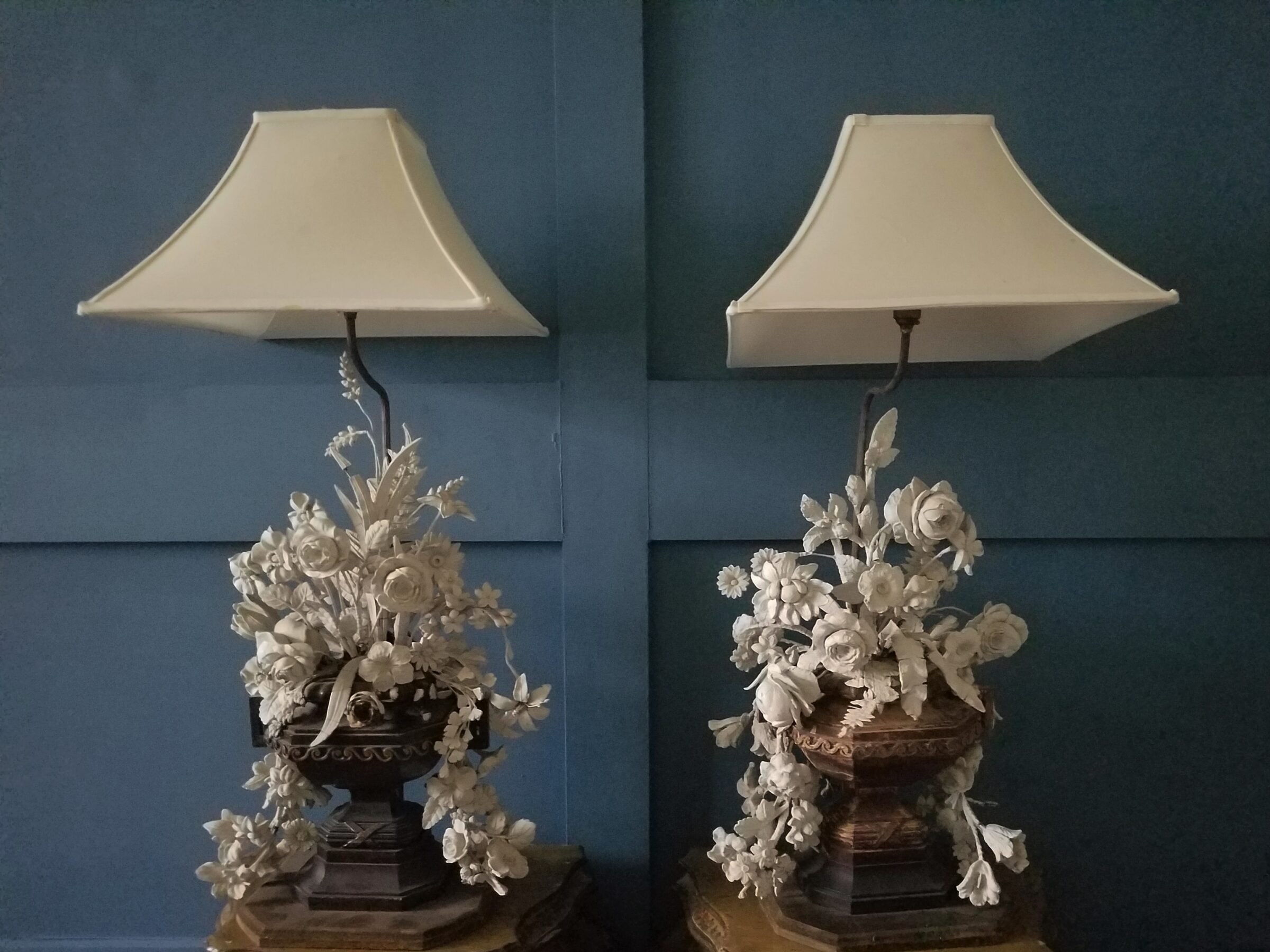 Our Decorative Objects Collection
Create a mood with Campagna Collections textiles, mirrors, lighting and decorative items that always inspire and stir imagination.
---
A selection of Decorative Objects
Lighting
Whether you are looking for a floor lamp, hanging, side lamps or period lanterns, we offer distinctive lighting in a variety of finishes and styles.
Fireplaces
Home is where the hearth is, and even more so when fitted with beautifully crafted accessories, from Georgian fire fenders to hearth screens, grates, and accessories.
£275.00
H:42 x W:91 x D:32 cm
£225.00
H:28 x W:82 x D:26 cm
Very good condition
£275.00
H:17 x W:166 x D:32 cm
This unusually large fire fender is typical of those used in English country houses as a main feature of the room, will compliment any large setting.
Grand Tour
Classically inspired and finely executed busts, columns, and 'antique' inspired statuary define the antique 'age of elegance' in the Grand Tour style.
£2750.00
H:62 cm
After the Antique, incised founders signature Sommer, Naples exceptional original dark green verdigris patination.
£1850.00
H:26 x W:46 x D:17 cm
Black slate base, brass feet. Original patination.
£1250.00
H:48 cm
Signed Cattaneo and Co. Leeds, patinated bronze mounted on slate with marble inlay. Exceptionally fine detail in the figural decoration.
Mirrors
Our collection of mirrors whether antique or contemporary, gilt or lacquered, all exude beautiful craftmanship and functionality.
More Distinctive Items
Looking for something else?
We are consistently updating our sales catalogue so if you are looking for anything in particular please get in touch to see if we can help. Or pop into our store…
More About Our Collection
---
Unveiling History Through Layers of Paint

As I stepped into this room, my eyes instinctively scanned its walls. As one whose professional life was rooted in […]

The Art of the Frame

Frames were made for show and designed to enhance the colours of the painting as well as the room and it's surroundings.

New Beginnings

We have a new showroom! A hugely welcome opportunity to display many of the items featured on our website as well as items we've yet to post.