Distinctive Collections for Home and Garden
New Arrivals
---
Share our Passion for Art and Decoration!
Campagna Collections is a unique source of carefully selected art and antiques that will beautifully complement any interior, architectural and garden setting from the classical to modern.
Whether searching for the finest examples, eclectic or just quirky, our team can help. We bring a breadth of knowledge based on experience in the international fine art market, conservation, and design. We offer distinctive items each with stories of the craftsmen that made them, revealed in their rich unique original patina.
Campagna Collections
---
Each of our featured new arrivals, while distinctive with their own style, would have been quite at home together. In the English country house 100 years ago or more, the armchairs were essential furnishings of a formal library where one might sit and read of the wonders and intrigue of the east and other exotic locations and dreaming of their own Grand Tour.
More About Our Collection
---
The Art of the Frame

Frames were made for show and designed to enhance the colours of the painting as well as the room and it's surroundings.

New Beginnings

We have a new showroom! A hugely welcome opportunity to display many of the items featured on our website as well as items we've yet to post. 

How does 'patina' contribute to the quality of an item?

The developing or forming of a beautiful surface on furniture over time, often centuries, shows how the item was used. […]

Feed Them Social: Instagram Feed not loaded, please add your Access Token from the Gear Icon Tab.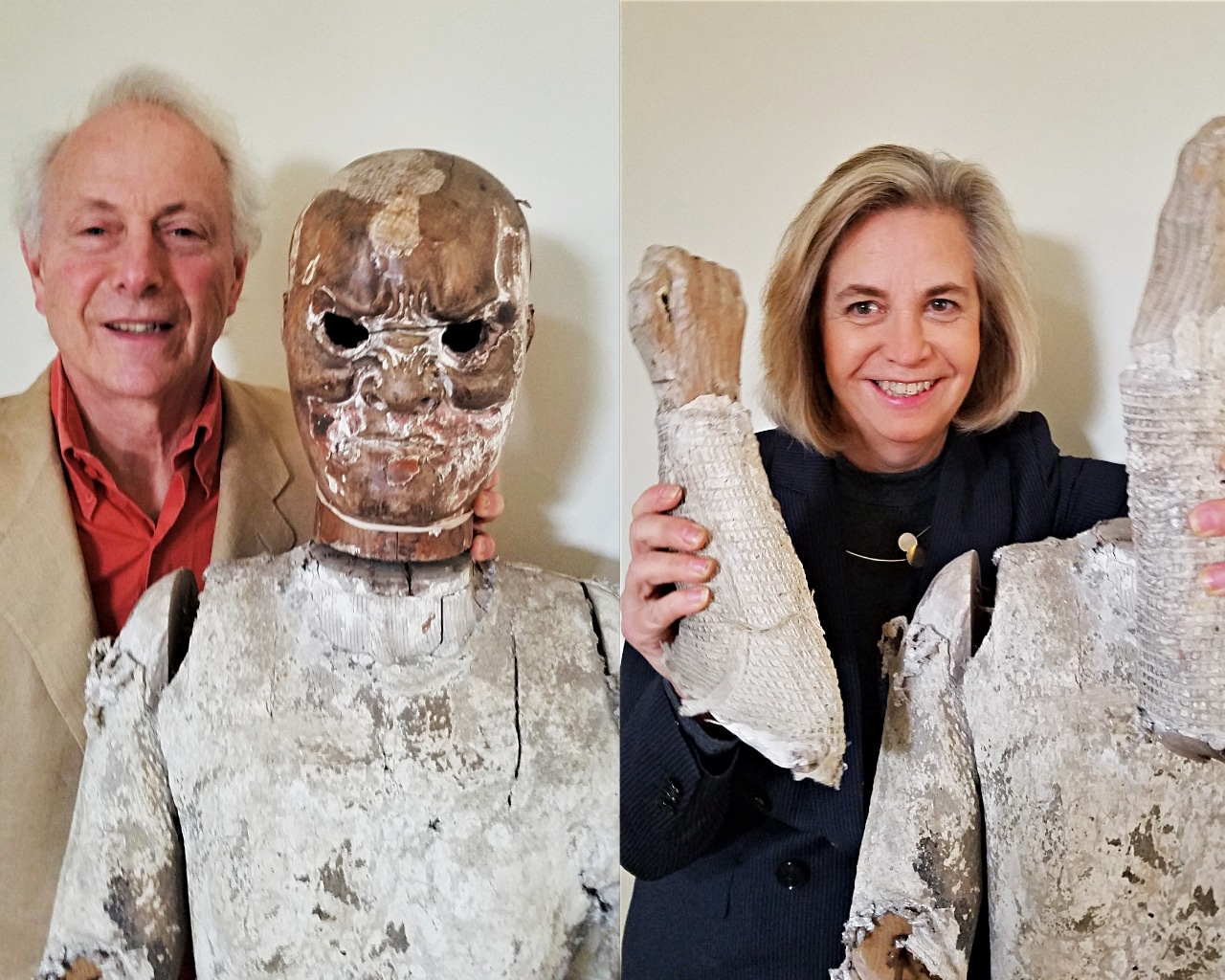 The Team
Peter Kohn has extensive experience in the international art market, where he developed a careful eye for the authentic, exceptional design and craftsmanship.
Nancy Bell's training in art conservation has nurtured her curiosity for things old and new, how they were made, and the stories they hold. Her passions for gardening and the work of contemporary artists are blended in Campagna Collections.